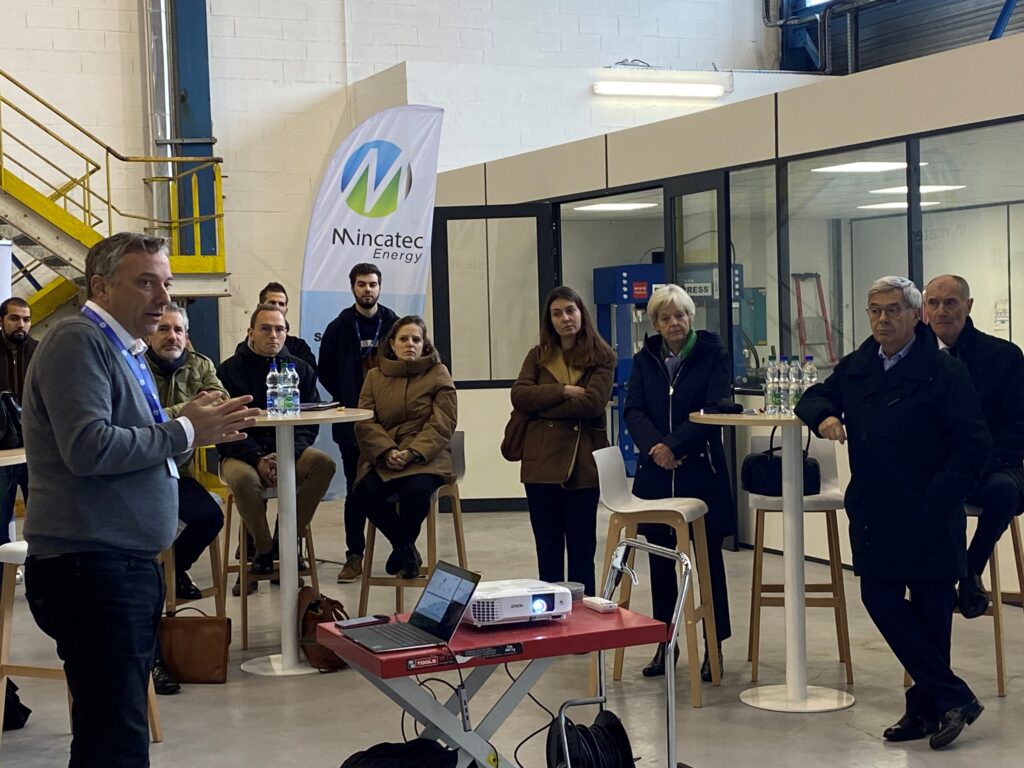 MINCATEC Energy had the pleasure of welcoming the Management Committee of the Industrial Revitalization Fund of the BFC region for a progress review of the Shypage project, as part of the grants provided to participate in the development of a solid-state hydrogen storage reservoir using metal hydrides, with a capacity of 1 kg.
The secondary objective of this project was to integrate this reservoir into an urban vehicle to demonstrate the feasibility of 100% hydrogen mobility with solid-state hydrogen storage. The performance met expectations, with a vehicle range of 180 km and a recharge time of less than 10 minutes.
This progress meeting for the Shypage project, in the presence of Guy MAUGIS, allowed the technological advancement of MINCATEC Energy to be materialized with the help of the granted subsidies.