Discover our team of experts dedicated to the development of innovative and sustainable solutions to address current and future energy challenges.
Are you looking for an innovative and exciting company where you can make a real difference for the future of our planet? Then join our team! We are seeking ambitious and talented individuals to contribute to our mission.
Discover our talented team members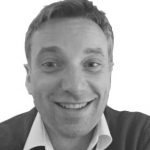 Yann, an engineer specialized in engine development with a DEA (Diplôme d'Études Approfondies) and an MBA, began his career at the R&D center of PSA-Citroën, focusing on new engine technologies and engine control. He later joined Renault Sport, where he contributed to the development of engines for the Clio Sport and its racing derivatives.
Subsequently, Yann joined the Safran group as General Manager to establish and develop the company's subsidiary in Spain. His activities encompassed aerospace, space, and automotive studies, as well as various research and development projects in the field of engine and turbine energy efficiency.
With the vision of a positive engineering approach to tackle future technological challenges, Yann founded Mincatec. It was within this context that the initial studies on hydrogen emerged, specifically focusing on low-pressure storage. Encouraged by promising results, Mincatec Energy was established to develop and industrialize low-pressure hydrogen storage using metal hydrides for stationary and mobile applications.
Emmanuel, an automobile enthusiast since his childhood, is a graduate engineer from ESTACA. After working in vehicle dynamics, he transitioned to testing engineering and the development of internal combustion and hybrid powertrains. He assumed the role of Business Unit Director at D2T, a strategic subsidiary of IFPEN.
Emmanuel joined Mincatec as the General Manager for France, bringing with him new challenges focused on technologies and solutions that are more environmentally friendly. His aim is to contribute to a better future for our children by promoting sustainable innovations.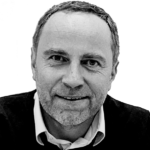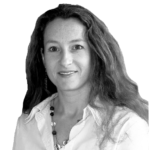 Axelle has 15 years of experience in the aerospace sector, working at SAFRAN. She started as a mechanical engineer, then progressed to program management, continuous improvement leadership, and finally became a sales manager. She also spent 3 years in the automotive industry, responsible for the commercialization of various technological components at a research institute specialized in future mobility.
She has taken on dual responsibility for MINCATEC ENERGY's Mechanical Design and Sales Departments. Her objectives are to design an innovative tank that meets all technical and normative requirements through to certification, and to market all the technological advantages of MINCATEC ENERGY's hydrogen storage solution once it has been certified. This turnkey alternative solution challenges conventional methods and offers diverse applications. It provides an opportunity to explore the possibilities of a growing ecosystem.
Axelle is full of energy! She co-founded the association Watt'Elles with a colleague, which is a female team committed to electric mobility and supporting environmental projects. You can learn more about their initiatives at http://www.wattelles.com.
PhD – Electrical Engineering Hybrid Electric System Architect
Ramzi is an electrical engineering Ph.D. and an expert in energy management for mobile and stationary hybrid systems. His expertise includes the development of optimized and intelligent energy management strategies, proficiency in power electronics structures and controls (DC-DC converters, inverters, PI regulation, etc.), as well as Simulink modeling of systems and components such as hybrid powertrains, motors, PV (photovoltaic) systems, batteries, and fuel cells.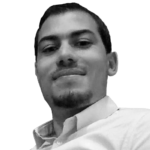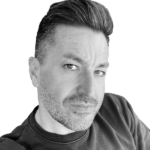 Hydrogen Technology Specialist
Michael, a specialist in complex energy systems, leads the Reservoir Development department at Mincatec Energy. His primary responsibilities include optimizing the performance of metal hydrides within the tanks and overseeing the hydrogen utilization phases. With his extensive experience in research and development and as a project manager in the automotive sector, Michael brings undeniable assets to the integration of MINCATEC ENERGY reservoirs into customer applications.  
PhD – Hydrogen Technology Specialist
Sonia, a materials physicist, is passionate about the development of innovative technologies. She has shaped her academic and research career to specialize in the exploration and development of new materials. Sonia previously worked at the Néel Institute, focusing on cold production techniques, particularly magnetic refrigeration technology. She then joined the University of Paris 7 to work on solid-state hydrogen storage using cold plasma processes and metal hydrides. In the Reservoir Development department, Sonia collaborates with Michael and is responsible for conducting studies on new materials.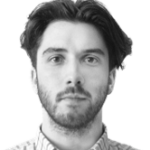 German is a multi-passionate individual with interests in mechanics, graphic arts, and 3D printing. He is a certified Catia V5 Specialist by Dassault Systèmes in Mechanical Design and Mechanical Surface Design.
He started his career at Mincatec in 2016, working on 3D design of automotive lighting systems. He later joined the teams involved in energy optimization of internal combustion engines. He furthered his career at a major German supplier, focusing on engine optimization and later transitioning to the design teams working on fuel cell developments and hydrogen testing benches. In 2023, he joined Mincatec Energy as the Head of Design and Integration.
PhD - Test Facilities Manager
Jeremy, a Doctor in Energy and Process Engineering, began his career as a research and development engineer in 2013, focusing on radiation measurement systems such as gas analysis, spectroscopy, pyrometry, and lidar.
In 2017, he joined Mincatec as an Engineer/Multidisciplinary Measurement Expert, working with automotive clients on gas and particle measurement technologies and methodologies, as well as thermomechanics for the development of mechanical components and vehicles. Since 2021, he has held the position of Head of Testing and Measurement Facilities at Mincatec Energy.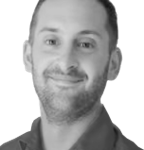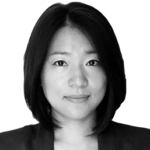 Product Homologation Engineer
Eunji, a graduate from the University of Technology of Belfort Montbéliard (UTBM), has several years of experience in quality management, innovation project management, and industrial property management for leading automotive companies. She also worked as a product engineer specializing in high-pressure hydrogen tanks at Faurecia Clean Mobility.
At Mincatec Energy, Eunji is responsible for regulatory compliance, certification management of low-pressure hydrogen tanks, and intellectual property protection.
Workshop Manager - Head Integration and Testing
Passionate about automobiles and mechanics, Romain holds a Higher Technician Certificate in Internal Combustion Engines. He has held various positions in component testing and powertrain validation for different automotive manufacturers and suppliers.
At Mincatec Energy, he serves as a workshop manager responsible for mechanical and electrical integration, as well as testing of developing fuel tanks.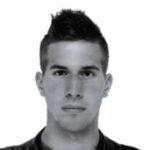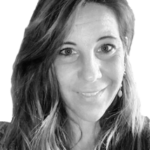 Quality and Environment Manager
Gloria, with a degree in Business Administration and Management, brings over 12 years of experience in administrative services. She has worked in various roles such as receptionist, purchasing manager, controlling, human resources, as well as planning and logistics. Her multi-sector skills and knowledge of international groups make her an excellent fit for her role as Quality and Environment Manager at Mincatec Energy.
Administrative Responsible
Cécile est la responsable administrative de Mincatec Energy, ayant en charge les aspects administratifs des ressources humaines, des achats, de la comptabilité et de la paie. Elle centralise les informations des services opérationnels et assure la liaison entre les différents services. Elle participe également à l'amélioration continue des process administratifs. Elle a rejoint Mincatec en 2013.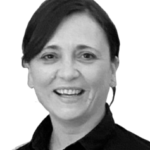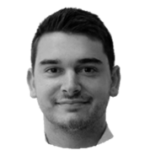 Apprenticeship Business Engineer
Florian is currently in the final year of his dual-competence engineering program, specializing in Industry, with a technical and business background. He holds an Associate's degree in Electrical Engineering and Industrial Computing.
At Mincatec Energy, Florian is responsible for market research, competitive analysis, and contributes to the development of marketing plans and strategies.