Revolutionize Your Energy Storage Approach
Our Solid Hydrogen Storage Technology is the Solution
Introducing Our Solid Hydrogen Storage Technology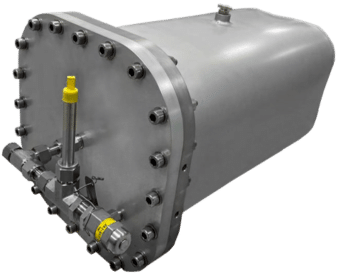 Metal Hydride Storage Tank
Our hydrogen storage solution operates through the use of a metal powder that absorbs and desorbs hydrogen. Hydrogen is absorbed to form a solid crystalline structure known as metal hydrides. Our tank has been designed to store up to 1kg of hydrogen, with thermodynamic equilibrium achieved at 20°C and a residual pressure of 10 bar (9g of gaseous hydrogen), ensuring safe storage.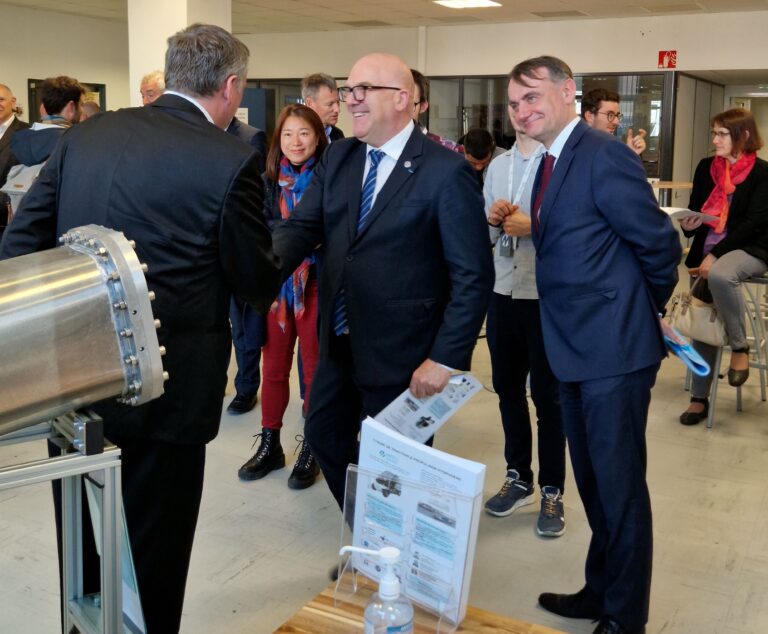 MINCATEC Energy had the pleasure of presenting its innovative solution for solid-state hydrogen storage to Mr. Bruno Bonnell, Secretary-General for Investment and responsible for France 2030,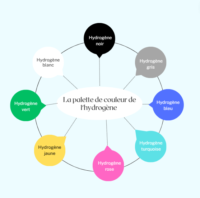 You have probably heard of green hydrogen, haven't you? Well, there are actually several other colors used to characterize hydrogen and, more specifically, the way it is produced…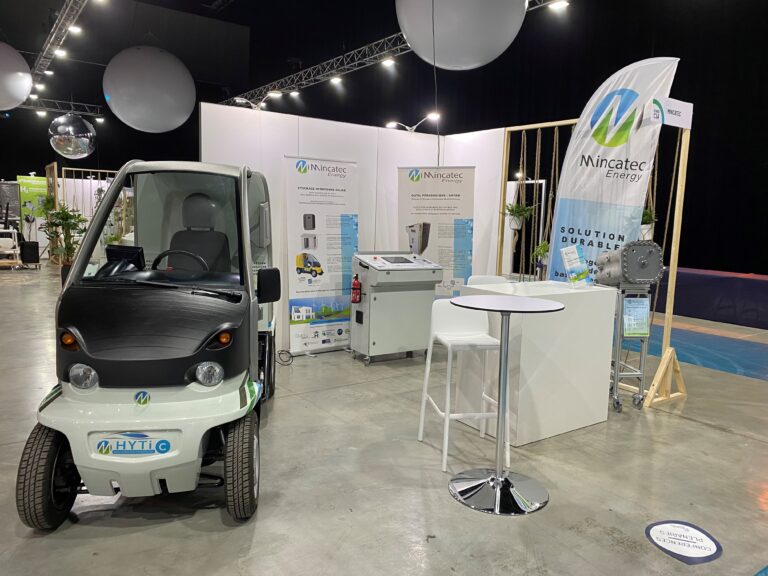 Thanks to its solid, space-saving storage, hydrogen can also be used to power small urban or professional vehicles. Here's a demonstration with the MHytic quadricycle, initially developed for postal routes.
You can join us on our social media platforms
Do you want to know more about Mincatec Energy ?