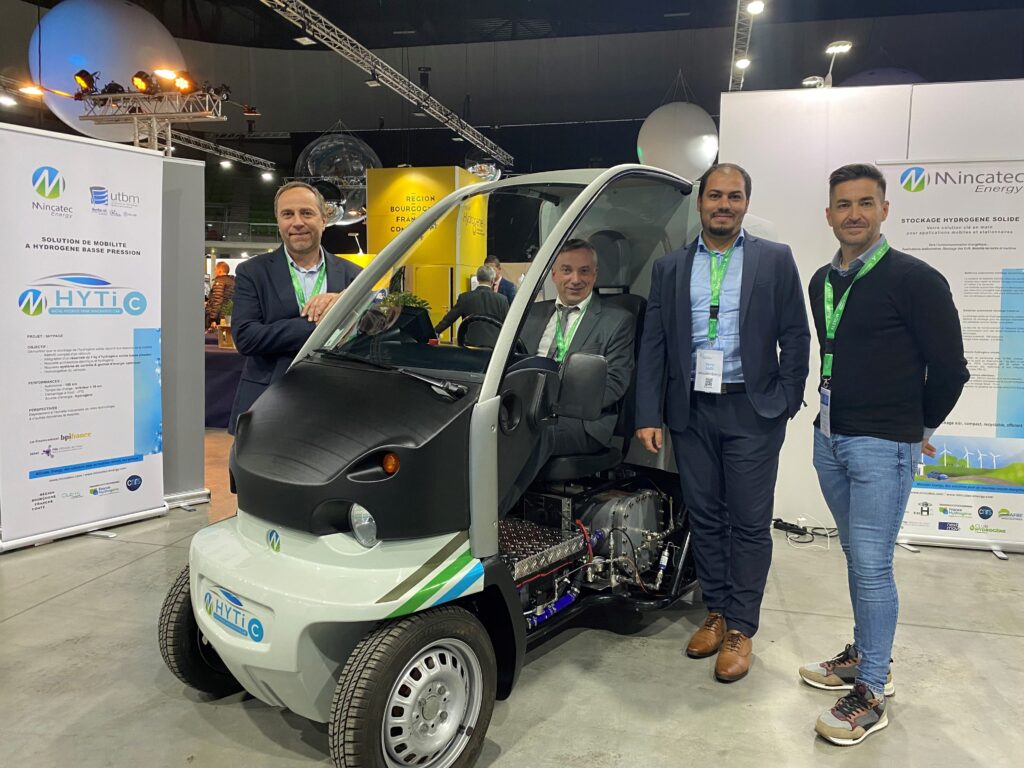 MINCATEC Energy was pleased to be able to present its MHYTiC vehicle demonstrator at Hydrogen for climate from 8 to 9 November 2022.
It is a world first of a 100% hydrogen urban vehicle powered by solid hydrogen storage tanks in the form of metal hydrides, backed by a fuel cell to provide electric power to the wheel motors.
This vehicle retains its useful space thanks to the compactness of the tank. It has a range of 180 km and is recharged in less than 10 minutes without environmental constraints for its proper operation. 
Mr. Le Préfet du Territoire de Belfort, Raphaël SODINI and Mr. Philippe BRICQUER, Director of Sustainable Development of the Hydrogen Sector in Nord-Franche-Comté, visited MINCATEC Energy on its stand, We have been able to support them and put them in touch with key contacts for the development of MINCATEC Energy.