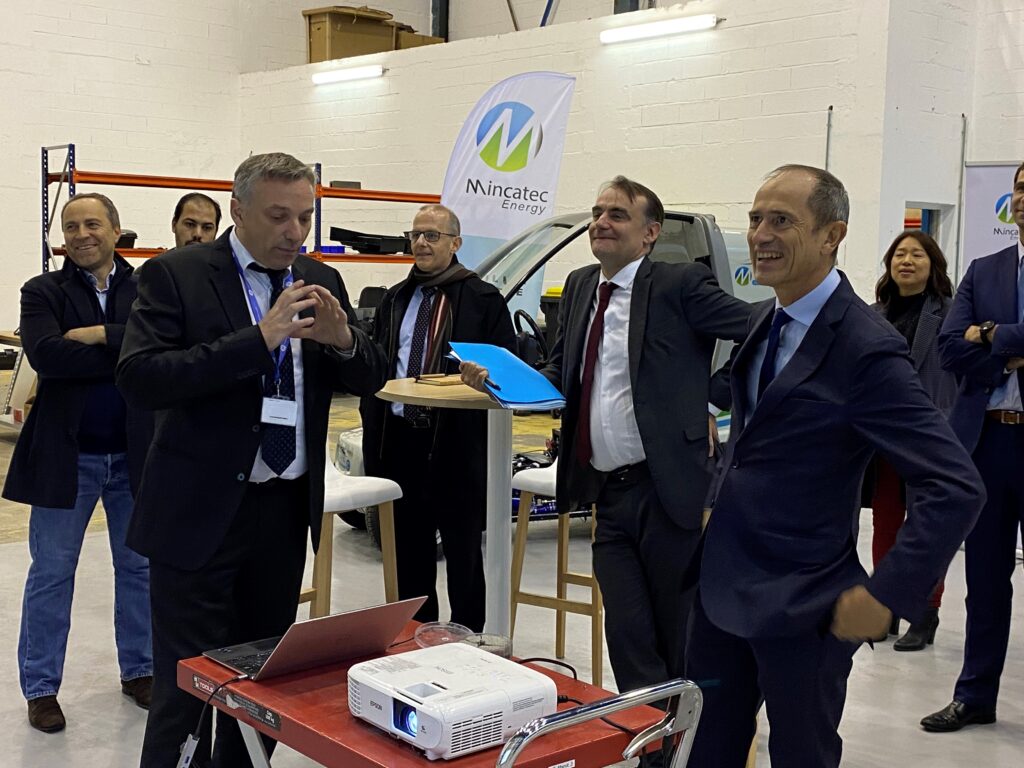 The MINCATEC Energy team had the pleasure to receive Mr. The Prefect of Region Burgundy-Franche-Comté, Franck ROBINE, Mr. The Prefect of the Territory of Belfort, Raphaël SODINI as well as Mr. the Director of sustainable development of the hydrogen sector in the North-Franche-Comté, Philippe BRICQUER.
The objectives of this meeting were to visit the MINCATEC Energy workshops, present the technology and applications and renew their support. 
So we were able to show them our hydrogen storage technology in solid form, our teaching tool on the complete hydrogen value chain and our hydrogen urban vehicle demonstrator, made in partnership with UTBM and equipped with our tank technology as well as our control system, called MHYTiC. 
This meeting was a real pleasure for the entire MINCATEC Energy team!