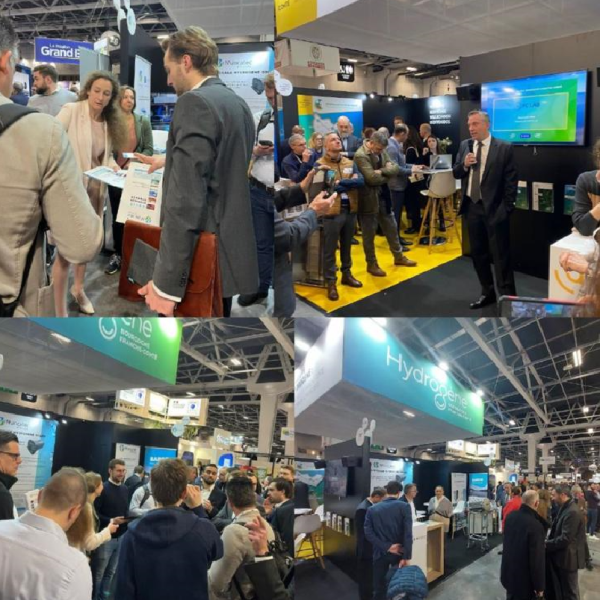 MINCATEC Energy was pleased to participate in the Hyvolution exhibition, from February 1 to 2, 2023, at the Pavillon Bourgogne-Franche-Comté. 
Throughout these two days, we introduced many visitors to our technology and its integration into many stationary and mobility applications.
This exhibition was an opportunity to discover or rediscover our hydrogen storage technology in solid metal hydride form as well as the many advantages it presents in terms of safety, efficiency and European independence.  
Thank you to all the people who came to meet us on our stand. 
We will meet you soon for new meetings at the next fairs !