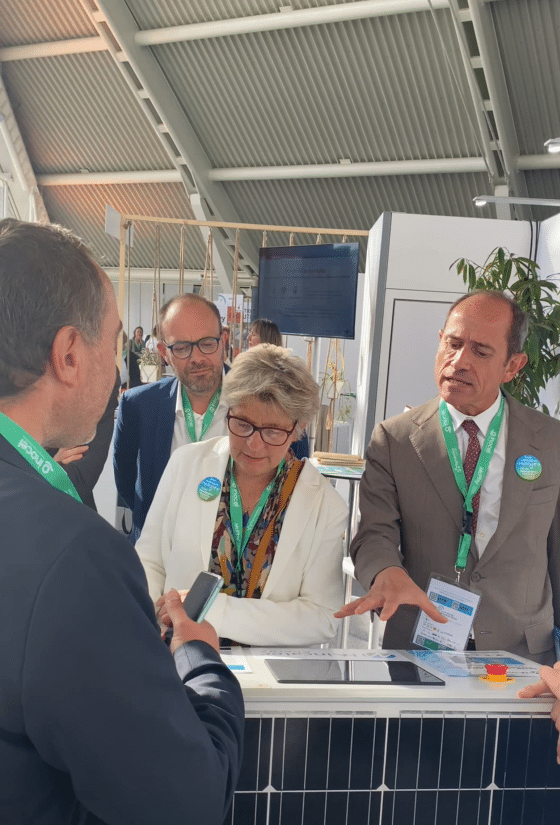 On 3 and 4 October 2023, MINCATEC Energy took part in the Hydrogen Business for Climate 2023 Forum, held at the Altria in Belfort.
The event offered the company a unique opportunity to share its expertise and latest advances in the field of hydrogen storage.
MINCATEC Energy's commitment to the energy transition was highlighted through a number of highlights that captured the audience's attention.
The preview presentation of the industrial version of MINCATEC Energy's solid-state hydrogen storage tank drew unanimous praise for its promise.
This major advance attracted attention thanks to significant gains in terms of weight, volume and price, opening up interesting new prospects for all stationary or mobility sectors requiring hydrogen storage.
The company had the pleasure of presenting its innovative educational tool, SHYAM, which aroused real enthusiasm, particularly among Marie Guite Dufay, President of the Bourgogne-Franche-Comté region, who has set her sights on locating the future French hydrogen school in her constituency. This award underlines MINCATEC Energy's commitment to hydrogen education and awareness.
The lively debate on "Hydrogen transport and storage: how to make it more affordable" was a real source of enrichment. Our Managing Director, Emmanuel
BOUTELEUX, was alongside Pierre-Emmanuel Casanova from HSL Technologies
Technologies, Hubert Girault from H2Valais / EPFL, Jerome Guichard from Gaz, Charlotte Roule from Storenev and Georges Bouhana from GE. They all agree that collaboration is essential for the sustainable development of the hydrogen industry.
MINCATEC Energy remains determined to continue innovating and playing a crucial role in the transition to sustainable energy.